1.
Go to the "Projects" from the top navigation bar
2.
Click on the "add project" button on the right side of the screen
3.
A message box will open put in all the details
4.
Click on "create project"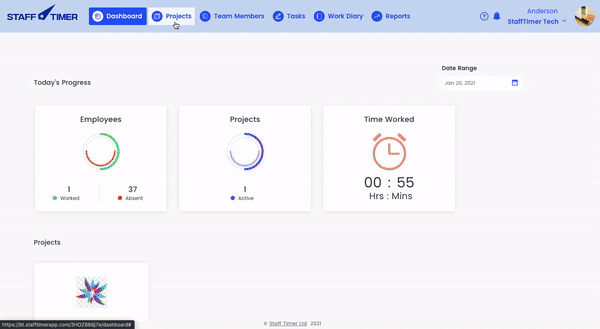 Note
If you archive the project, its status will be changed to closed and inactive. Associated members not involved in any other project will be archived too. You can restore all archived data later.